1. Good track by P.O. Jim Donnell and K9 Krahnie (the newspaper tracking story link below). A felony suspect wanted for a drug related death ran from a vehicle (he had ran from police a few days earlier and got away). Two occupants of a vehicle remained with the vehicle. The vehicle owner would not allow police to enter the car. P.O. Donnell walked K9 Krahnie around the car, past the occupants, and gave a take scent command from outside the vehicle next to a partially open window. K9 Krahnie identified and located the missing suspects odor and tracked several blocks locating him. Police were a distance away when the suspect saw cops coming up on him. He could have run but saw the dog and thought better of it J
P.O. Donnell and K9 Krahnie completed our basic and advanced Kocher workshops in Madison. I believe this dangerous drug dealing suspect would still be out there if P.O. Donnell had not been training Kocher methods…you can quote me.
Madison police dog helps catch Baraboo man sought in Juneau County heroin overdose death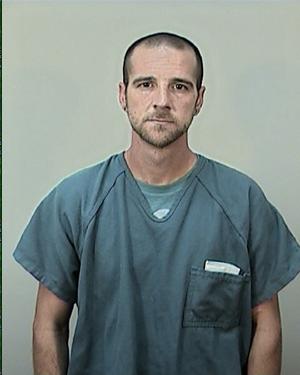 An arrest warrant was issued Friday in Juneau County for Kirk P. Knight, 35, who was charged with first-degree reckless homicide by drug delivery. Prosecutors said Knight gave 41-year-old Andy Wingard heroin at a campground near Wisconsin Dells on the night of July 12, and that Wingard later overdosed and died.
On Saturday, Madison police went to the West Beltline Highway, where Knight had just run from a car, according to an incident report.
Madison police K9 Krahnie picked up Knight's scent from the car and tracked him across Todd Drive, McDivitt Road and Ashford Lane, where police eventually found him between two businesses, authorities said. Knight was on the phone as he surrendered, police said, and told the person on the other line, "The police caught me. I'm going to jail."
Knight was arrested on the Juneau County homicide charge, along with another warrant for delivery of heroin from Sauk County. He was also arrested on tentative local charges of resisting arrest and bail jumping.